Eid Milad Un Nabi 2021 Date In Pakistan
As its name suggests, the Eid Milad Un Nabi has been associated with the birth of Hazrat Muhammad P.B.U.H. Eid Milad Un Nabi 2021 date is on 19th of October or it can also be on 20th of October. It may depend on the sighting of the moon and also the location in which you live in.
Eid Milad Un Nabi is sometimes called by Muslims as the Mawlid. The date of Eid Milad Un Nabi falls in the month of the Rabi-ul-Awal.
Moreover, the month of Rabi-ul-Awal may start in the month of October in which eid Milad un nabi 2021 date occurs.
It is highly possible that it may occur on 19th October. However, chances are that it may also happen on 20th October.
Rabi Ul Awal is the third of the month of the Islamic Calendar. It should not be forgotten that Eid Milad Un Nabi's date is on the 12 Rabi Ul Awal.
It was the day when our beloved Hazrat Muhammad P.B.U.H came into this world.
People Celebrate This Auspicious Event And Waiting For The Date
Eid Milad Un Nabi is basically celebrated by the Muslims as a day of arriving of the Hazrat Muhammad PBUH.
That is why in the majority of the Muslim countries, including Pakistan the day is observed as a holiday. Pakistan event provides you the best latest updates about Pakistan events.
However, in some countries, for example, Saudi Arabia and Qatar, the day is not observed as a public holiday.
If we talk more about the date of Eid Milad un Nabi, then it is interesting to find out that while most of the time, the day is celebrated just once a year. However, it has been witnessed that Eid Milad Un Nabi date is observed more than once a year as well.
The reason behind this is that our Islamic calendar or we can say the Hijri calendar is entirely based on lunar cycles, and in comparison to the Gregorian calendar, the Islamic calendar is 11 days lesser. Therefore, the date of Eid Milad Un Nabi will vary each time in the Gregorian calendar, and as we mentioned above, it can also occur twice a year.
If we discuss in the events in detail, it was 12th Rabi-ul-Awal 570CE when our beloved Prophet Muhammad PBUH.
Before the birth of our Nabi PBUH, the situation in Arabia was critically out of hands and there was a period of Jahalia. However, after the birth of Prophet Muhammad P.B.U.H, the situation was improved to a greater extent.
After reaching the age of 40, Prophet Muhammad P.B.U.H received the 1st revelations by ALLAH, and our Nabi PBUH got the prophethood Nabuwat.
How is Eid Milad Un Nabi Date Celebrated?
Eid Milad Un Nabi is a special occasion in the lives of Muslims. All around the globe, except for a few, many Muslims celebrate the birth of Prophet Muhammad P.B.U.H in a different manner.
Some Muslims celebrate it by decorating the houses and places with lightings and beautiful things while others hold Islamic lectures and also recite the verses of the Quran.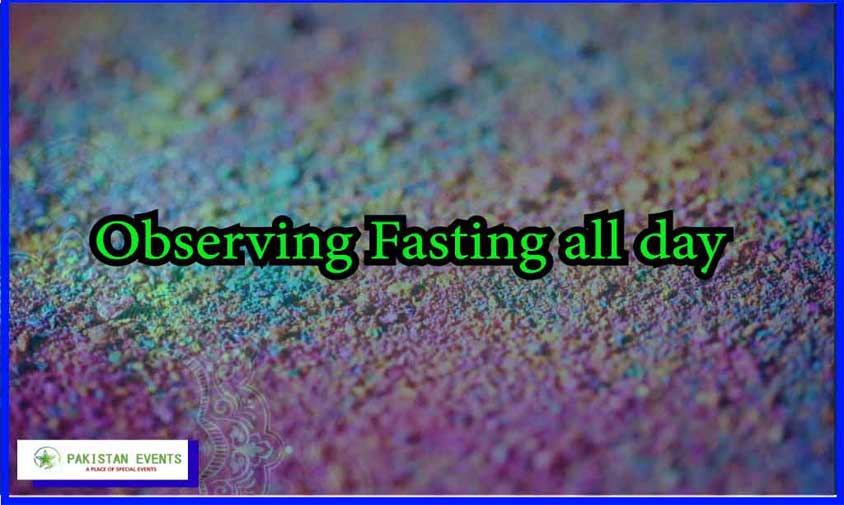 In Pakistan, many Muslims also tend to hold naat khawani at various places and in their homes as well.
In regards to this, Muslims around the world also exchange presents and sweets to celebrate the Prophet Muhammad P.B.U.H's birthday. Without a doubt, it is an auspicious event in the lives of all Muslims.
However, there are some countries which for many reasons do not celebrate the Eid Milad un Nabi date, is 12th of Rabi-ul-Awal, or the other dates of this Islamic month.
No matter what the situation is and what the consequences are, we should not stay divided and should always be united.
Muslims are needed to be the brothers of one and another and therefore, we should follow the teachings of Prophet Muhammad P.B.U.H with honesty and implement the Sunnahs in our lives to become good.
We wish you a happy Eid Milad Un Nabi 2021.
Eid-e-Milad-un-Nabi 2021 Date in India
This day is celebrated as the birthday of the Islamic Prophet Muhammad. The festival is commemorated in Rabi' al-awwal, the next month in the Islamic calendar. This season, Eid-e-Milad-Un-Nabi will start on October 18, 2021, and ending on the night of October 19, 2021.
It's stated that the first Muslim ruler to celebrate the birthday of Prophet Muhammad formally has been Muzaffar al-Din Gökböri. The Ottomans then announced it as an official holiday in 1588, called Mevlid Kandil.
According to a Vast Majority of Sunni Muslims and a few Shi'as, Muhammad was born on the 12th of Rabi' al-awwal.
This day is now celebrated in virtually all Muslim nations, besides people who have a significant Muslim population like Ethiopia, India, Turkey, Nigeria, Sri Lanka, France, Italy, Jordan, and the Maldives. Just in Qatar and Saudi Arabia, it isn't a formal public holiday and can be prohibited.
On this day, some nations organize carnivals and big road processions while mosques and homes are decorated. Folks do charity, and tales of Muhammad are narrated. Some amateurs and scholars also celebrate by reciting Qasida al-Burda Sharif, the famous poem by 13th-century Arabic Sufi Busiri.
In countries like India, Muhammad's relics are exhibited after morning prayers in Jammu and Kashmir in Hazratbal Shrine. Grand spiritual meetings, rallies, and parades will also be held in places like Hyderabad.